Compact. Ergonomic design.
Thanks to its innovative design, Elibath maximizes the working volume, while being extremely compact: 1,8 liter of water and a useful depth of 65 mm for just 1.4 Kg of weight and a footprint of 29 x 20 cm. A bigger volume compared to traditional water baths, at a fraction of the size.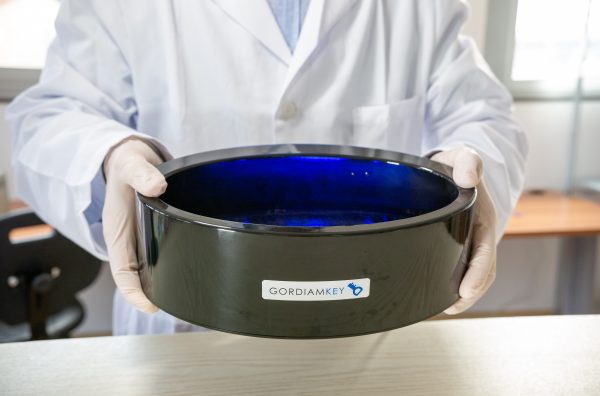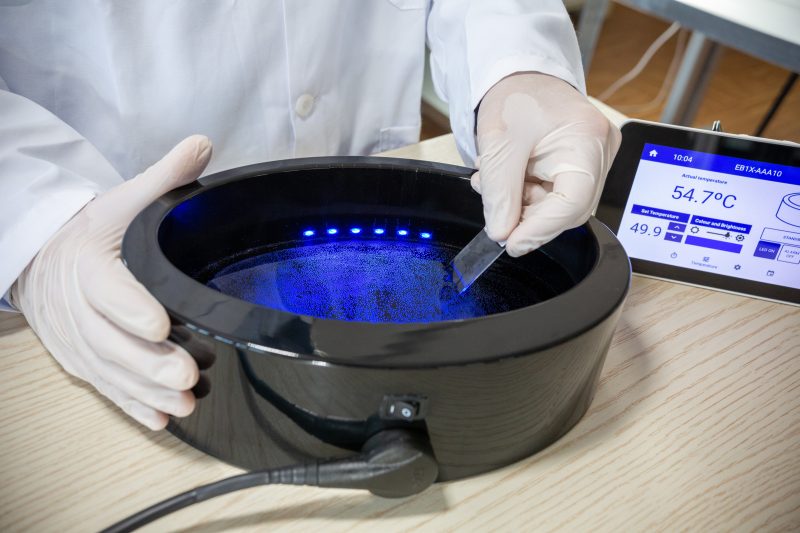 The elongated shape allows to work across a preferred orientation for picking up sections. A full usable depth of 65 mm makes it possible to insert slides vertically.
Elibath is completely sealed and waterproof. Its lightweight makes it easy to change the water every time you need it. Avoid sample contamination by keeping the water fresh and clean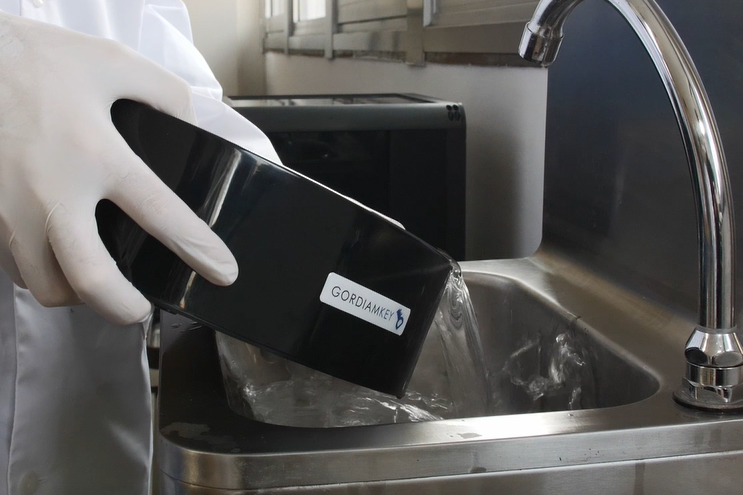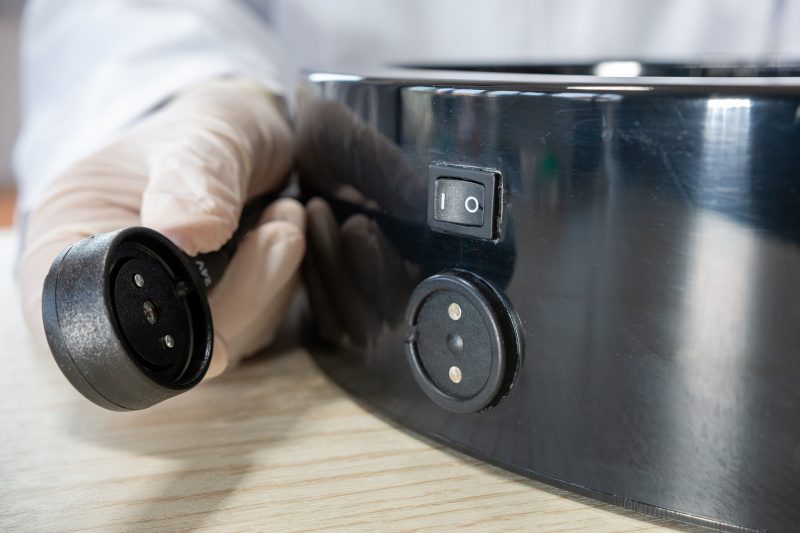 Easily connect and disconnect the water bath every time you need it, thanks to the magnetic plug and socket.
Fully digital control, keeps the temperature stable with high accuracy. Set alarms for exceeding the temperature limits and work safe.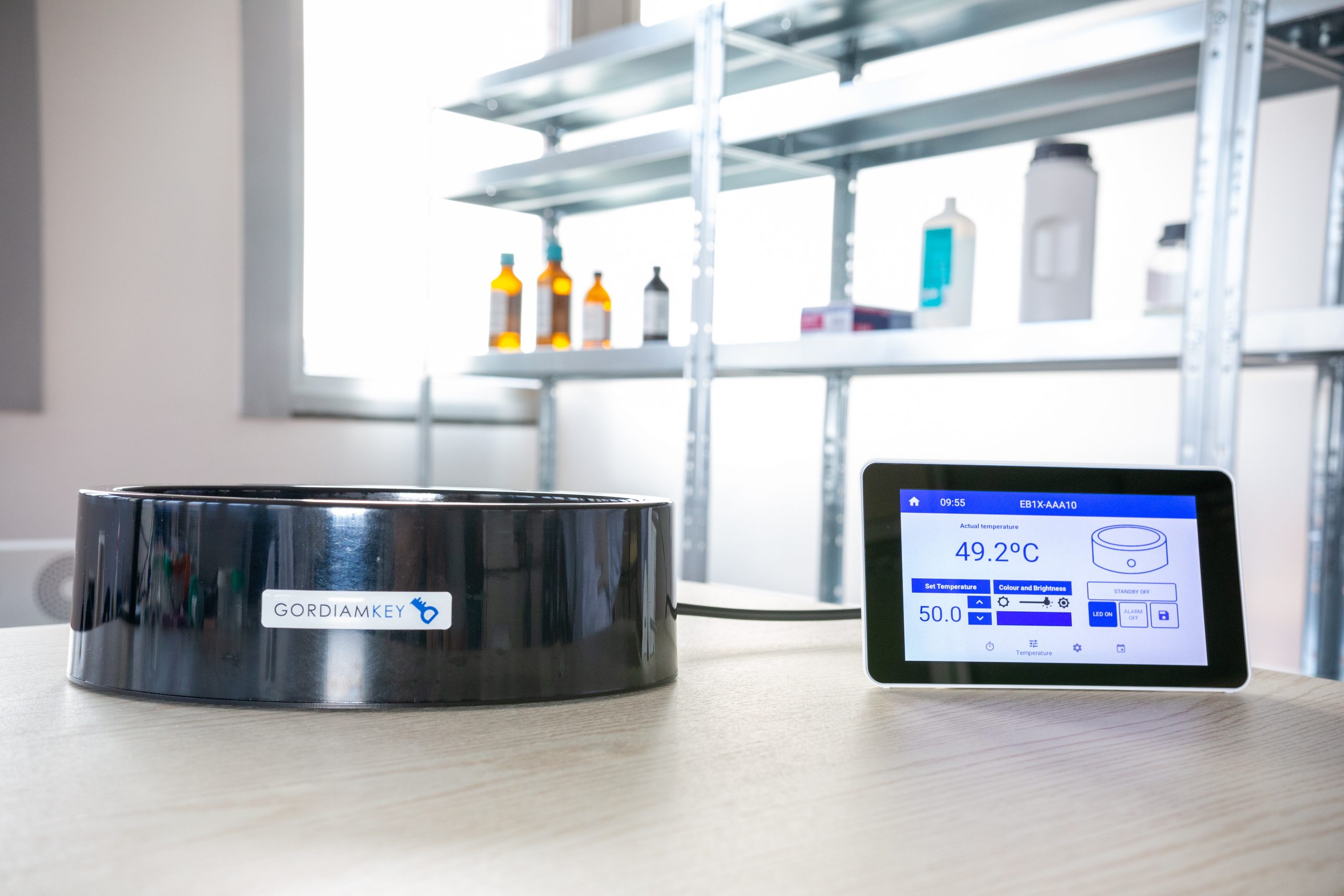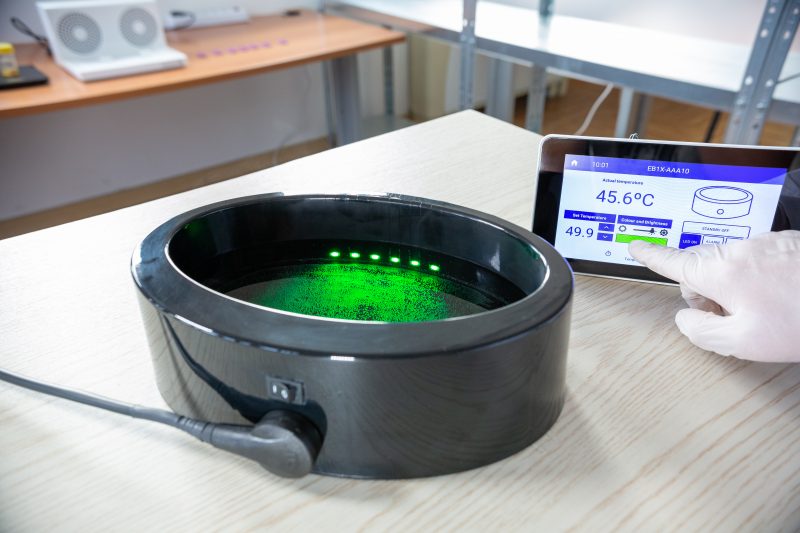 Keep an eye on your sections, thanks to the natural black material. Adjust the brightness and the color of the powerful LED lightning as you wish.
Small footprint [290 x 200 mm]

Lightweight [1,4 kg]

Max useful depth [65 mm]

Large water volume [1,8 L]

Small power consumption [220 W]
Wide temperature range [up to 65 °C]

High temperature accuracy [+/- 0.5 °C]

Digital wireless control

Magnetic power connection

Waterproof [IP 64]