Work on any microscope slide.
On-demand.
Slidebel Duo RVB applies chemical-resistant plastic film overlays onto any kind of microscope slide: no matter color, surface, charge or finish (clipped or straight corners, polished or rough edges, charged or neutral).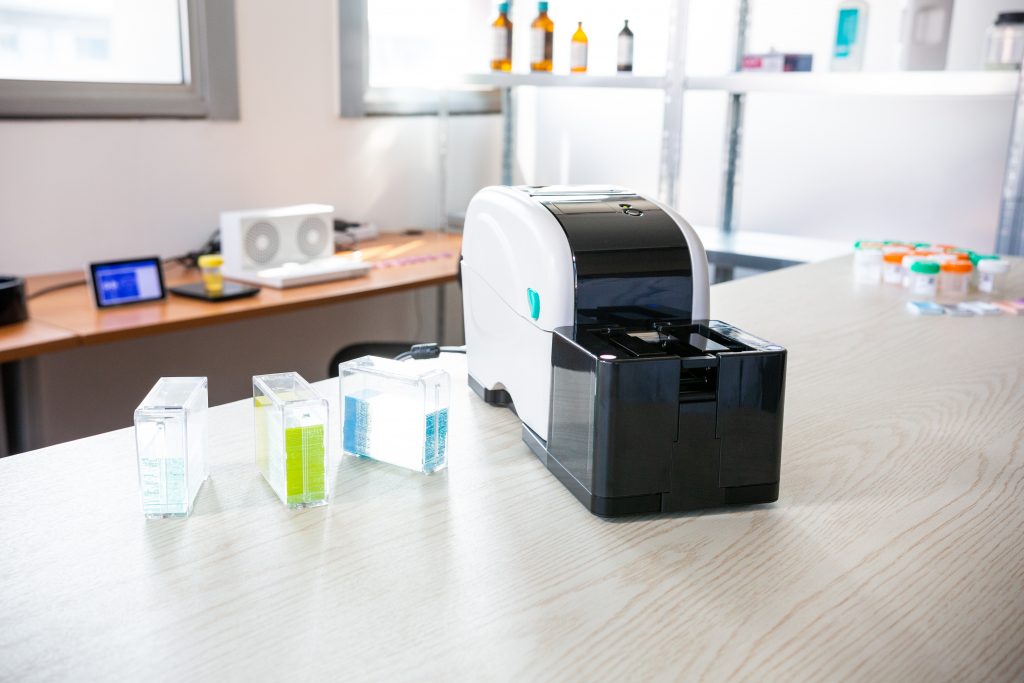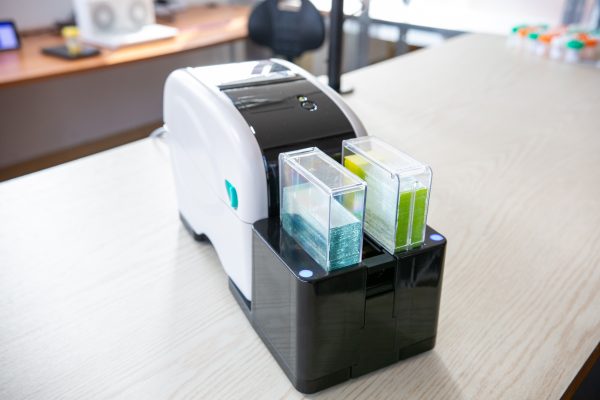 Compact. Fast. Easy to use.
With an impressive throughput of 24 slides per minute, Slidebel RVB is the fastest microscope slide plastic film applicator on the market. Thanks to its small total area of 34 x 14 cm, Slidebel RVB is also very compact, maintaining the workbench free.
The user-friendly functioning makes Slidebel simple and intuitive to use.
Switch cartridges. Keep working.
Thanks to the use of double cartridges, Slidbel duo RVB offers the possibility to apply overlays continuously while reloading new slides.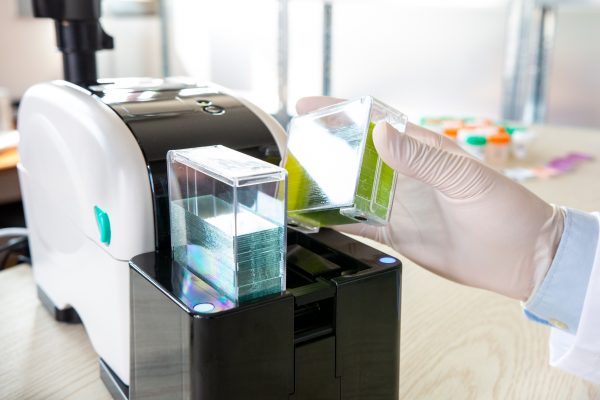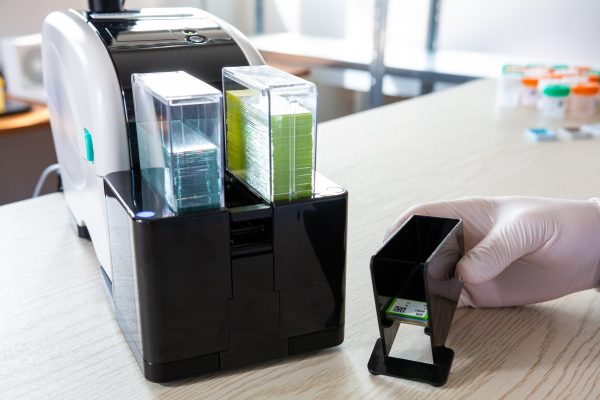 Easy slide loading, efficent slide collection.
The cartridges design allows an easy and fast refill. All the slides are comfortably collected after film application.
Multi-platform support
Slidebel Duo RVB is compatible with different platforms and it can support:
Roche Ventana Benckmark
Dako Omnis
Other IHC platforms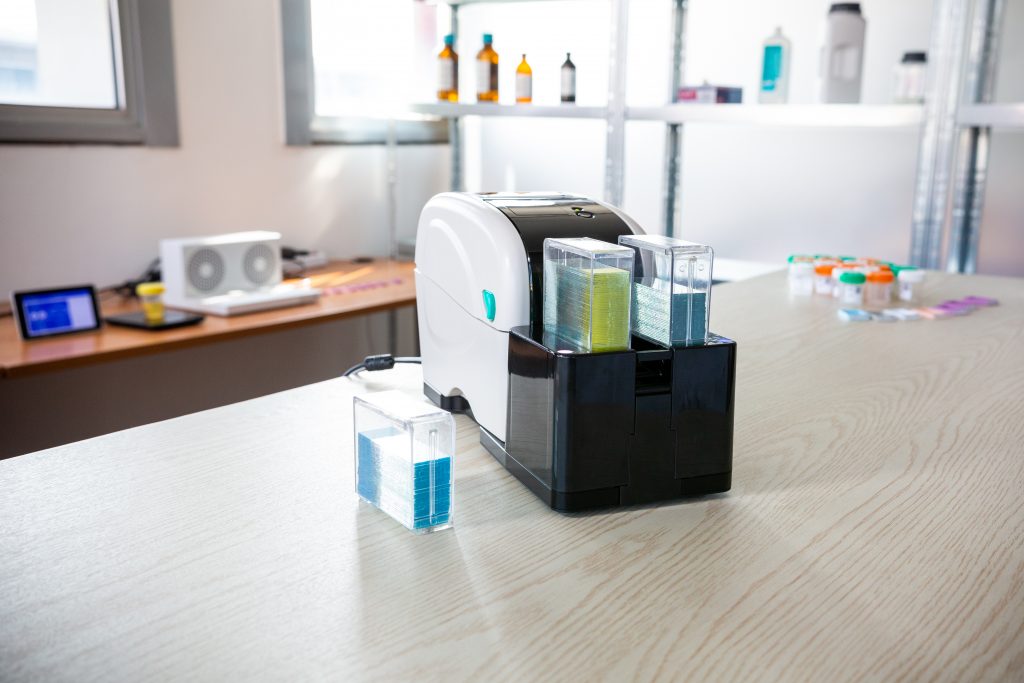 Small footprint [34 x 14 cm]

Large slide cartridge

[2 x 50 slides]

Large output cartridge 

[35 slides]

Compatible with any slide

Easy slide loading
High print speed [24 slides/min]

Batch printing/single slide mode