Slide cartridge  [SBD-0016]
• Simple slide loading, directly from the package
• Large filling capacity: 50 slides
• Magnetic retention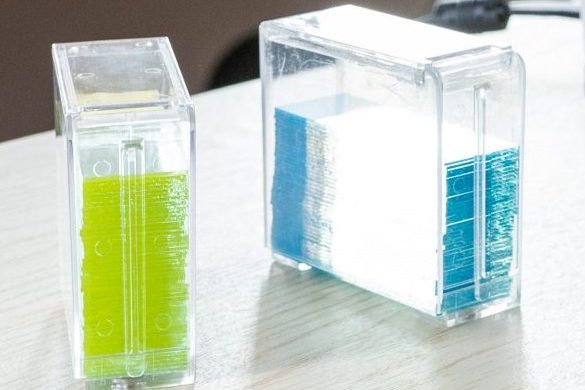 Slide collector [SBD-0015]
• Collects up to 35 slides
• Magnetic retention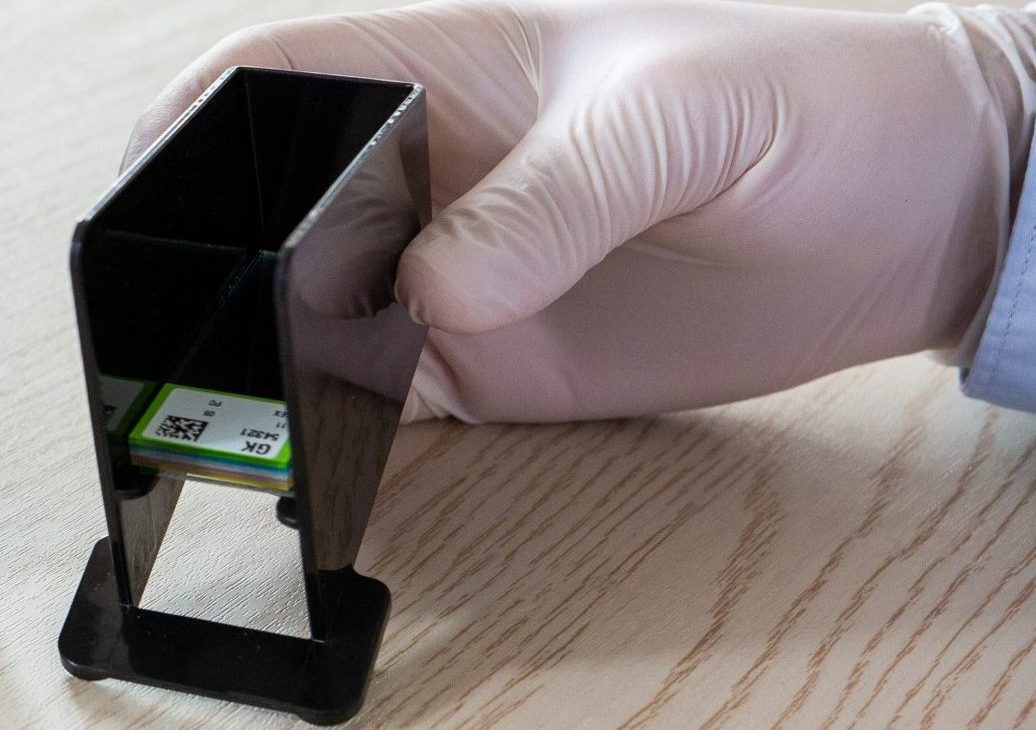 Front cover  [SBD-0014]
• Protects printer from dust and glass particles
• Magnetic retention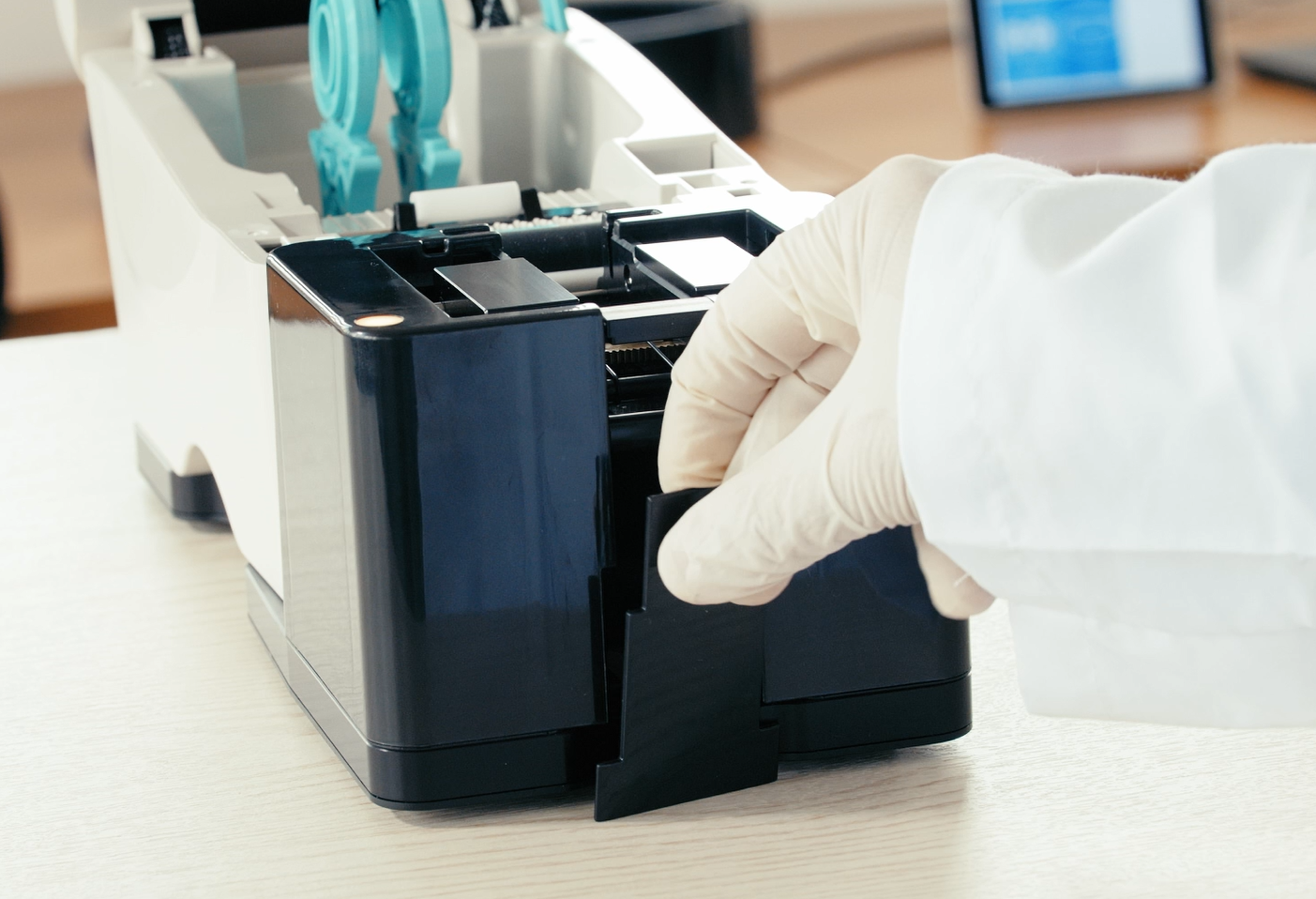 Slidebel Tools 7" touchscreen display  [SBD-0024]
The Slidebel touchscreen display tablet can be used to print slides and to manage printing layouts. Thanks to its compact size, it can be placed on the desk or safely attached to the desktop arm to save space on the workbench.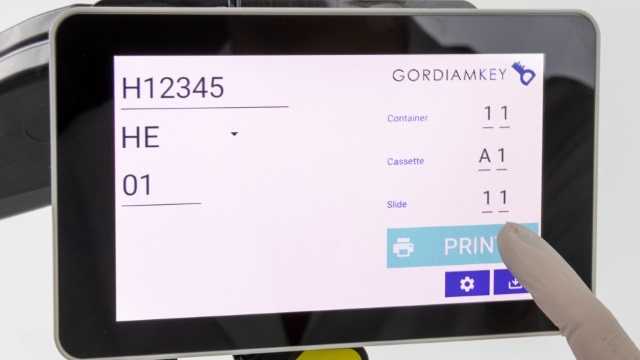 Display tablet desktop arm  [SBD-0025]
The display tablet desktop arm can be attached to any workbench through its powerful clamp. It comes with pre-mounted backing plate to securely attach the display tablet. It can be delivered with pre-mounted display tablet and code reader.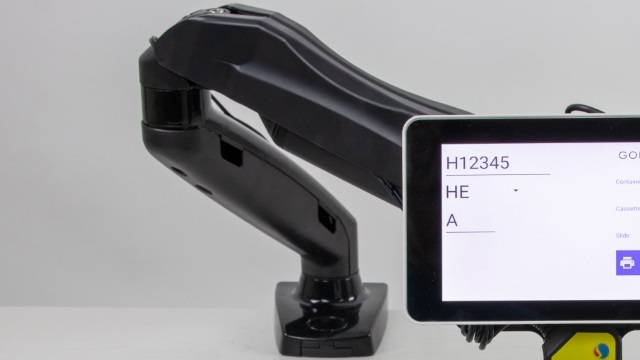 1D and 2D automatic code reader  [SBD-0026]
The new display barcode scanner supports any standard barcode and 2D code (PDF417, Datamatrix, QR)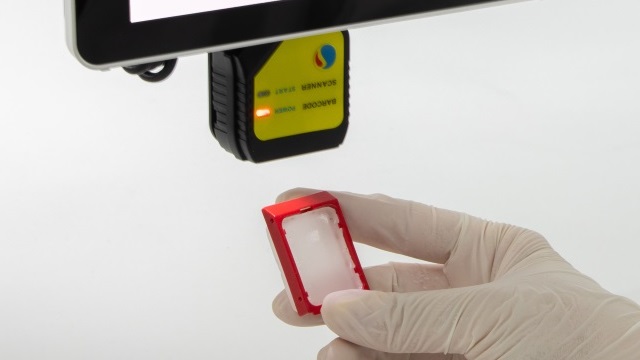 Compact waterproof keyboard  [SBD-0027]
The silicone coated keyboard features an antimicrobial surface which prevents the growth of mold, spores and fungi, enhancing sterility. It is 100% waterproof and complies with the NEMA 4X and IP68 norm.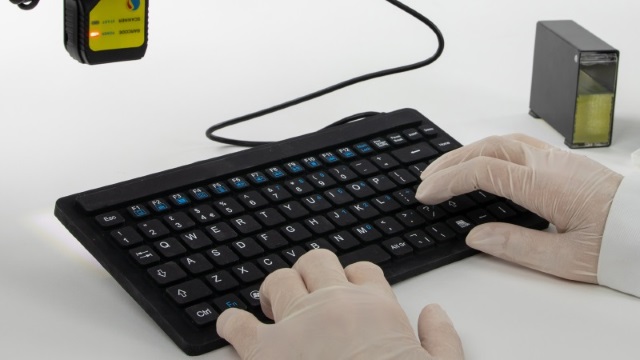 Print server for network connectivity  [SBD-0029]
The print server allows to connect Slidebel over the network. It comes with pre-installed printer drivers and it is fast and easy to configure.