SLIDEBEL OBJEKTGLAS SKRIVARE

Skriv ut på alla sorter objektglas.
Slidebel skriver ut på alla sorter objektglas: klippta kanter, slipade kanter, 45° eller 90° hörn, belagda eller icke belagda. Även helt genomskyldiga glas kan skrivas ut, och det kan hjälpa minska kostnader för laboratorier.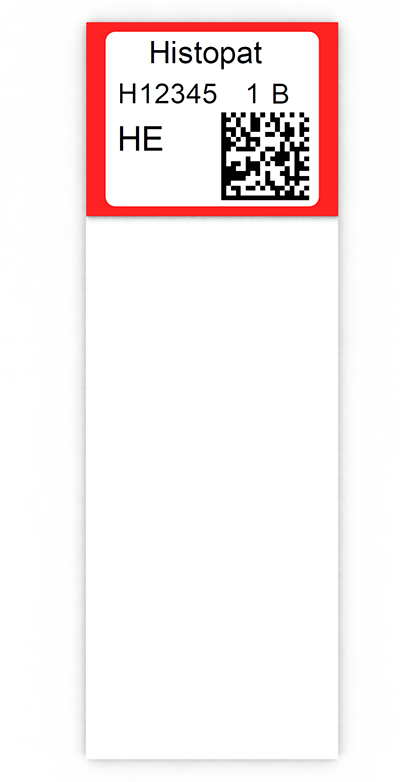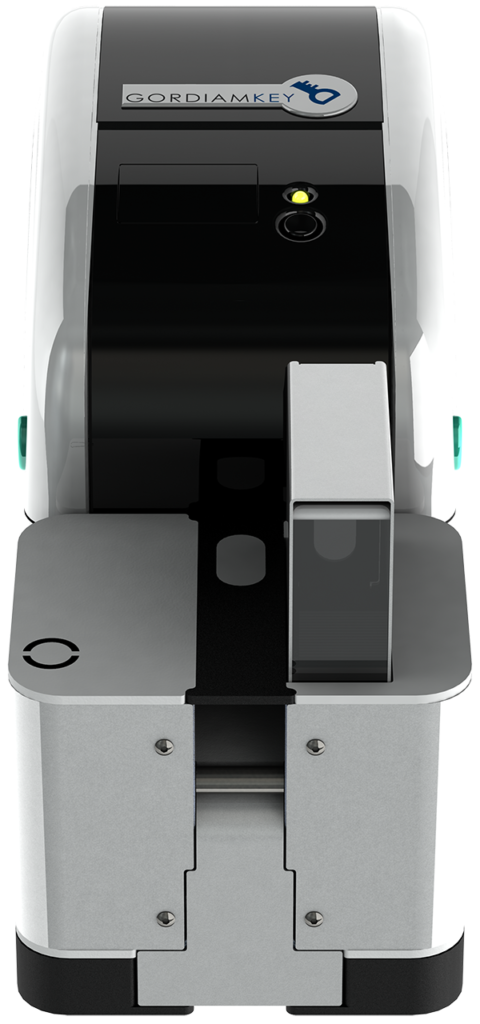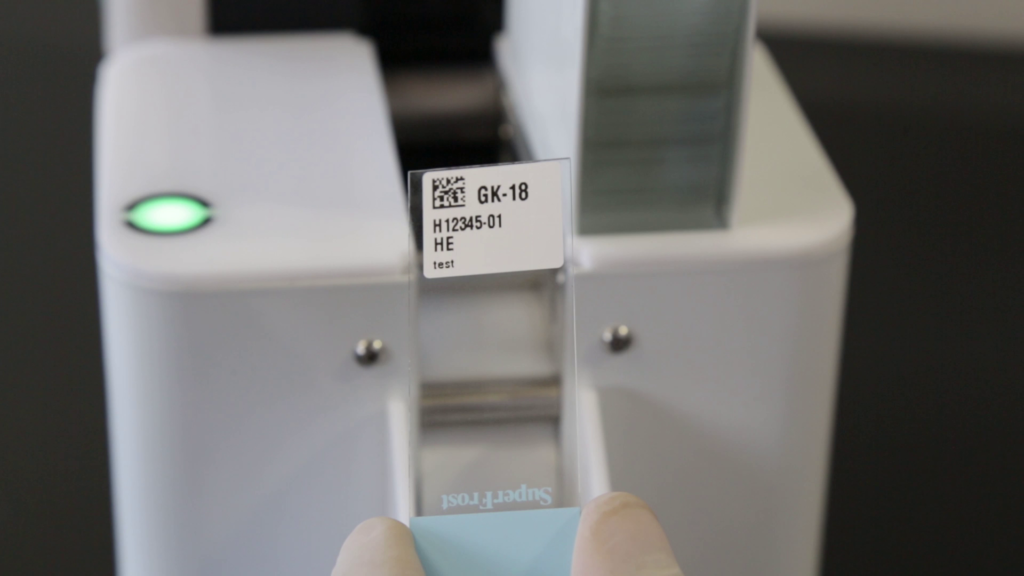 Alltid perfekt utskrift.
Med en upplösning av 300 dpi,  Slidebel skriver ut alltid objekglas med hög kontrast och utmärkt läsbarhet. Chemlabels, kemikalie beständiga etiketter för objektglas, garanterar alltid en hög kvalitetsnivå, under alla möjliga förutsättningar.
Kompakt. Snabb. Enkel att använda.
With an impressive throughput of 15 slides per minute, Slidebel is the fastest microscope slide printer on the market. It is also one of the most compact ones, with a total area of just 34 x 14 cm.
Loading the slide cartridge is easy and natural.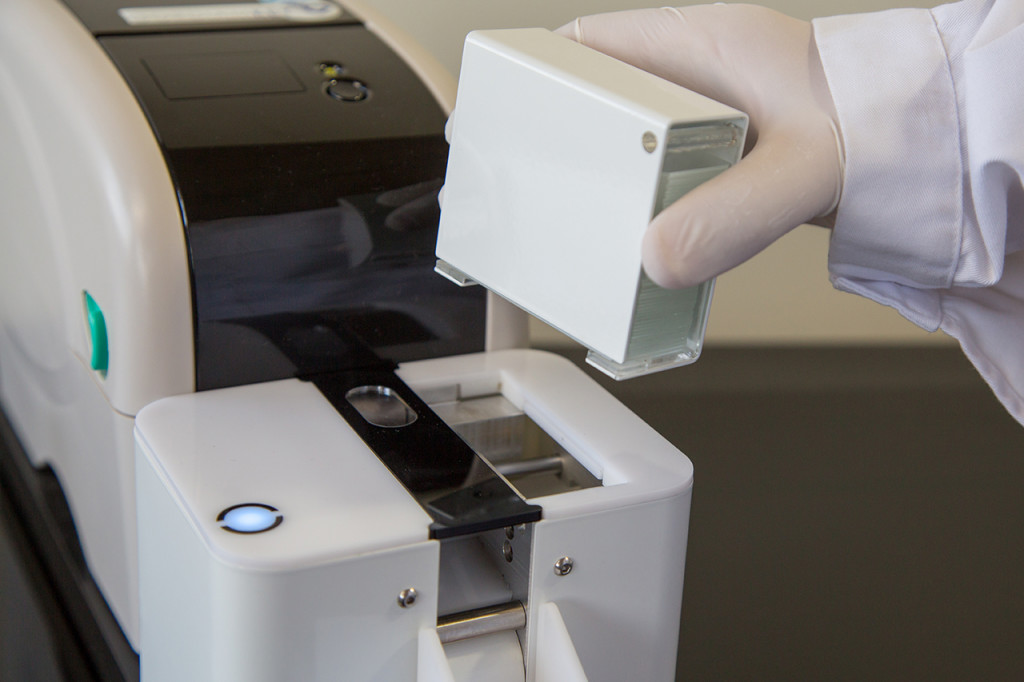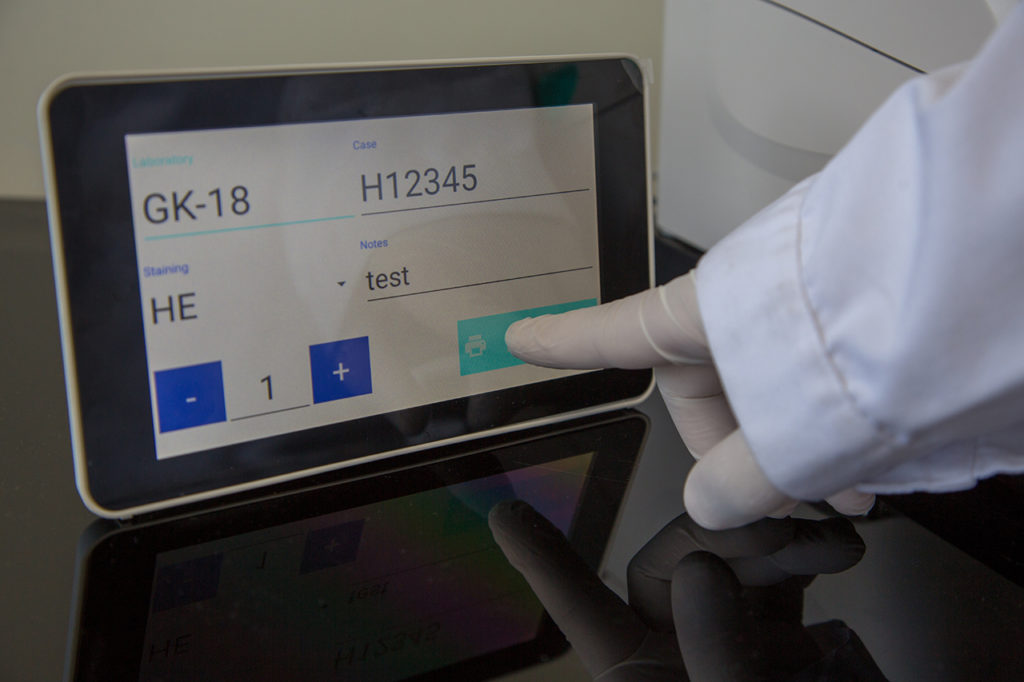 Native connectivity. Plug-in.
Slidebel can be used as a standalone on-demand microscope slide printer or together with a custom application or connected to the LIS. The printer provides a broad number of options for LIS connectivity and integration:
Native Windows drivers
NiceLabel/BarTender drivers
Direct programming languages, such as EPL/ZPL
In fact, printing with Slidebel is as easy as using a standard office printer.
Small footprint [34 x 14 cm]

Large slide cartridge

[50 slides]

Large output cartridge 

[35 slides]

Compatible with any slide

Easy slide loading
High print speed [15 slides/min]

High resolution [up to 300 dpi]

Batch printing/single slide mode

Plug-in installation

Native LIS connectivity