SLIDEBEL MICROSCOPE SLIDE PRINTER

Print on any microscope slide. On-demand.
Slidebel supports every kind of standard microscope slide: clipped or straight corners, polished or rough edges, charged or neutral. Furthermore, even fully transparent slides can be imprinted, reducing costs for the laboratory.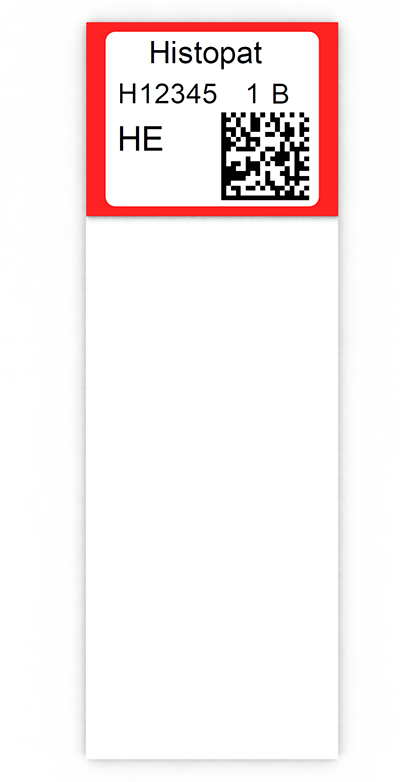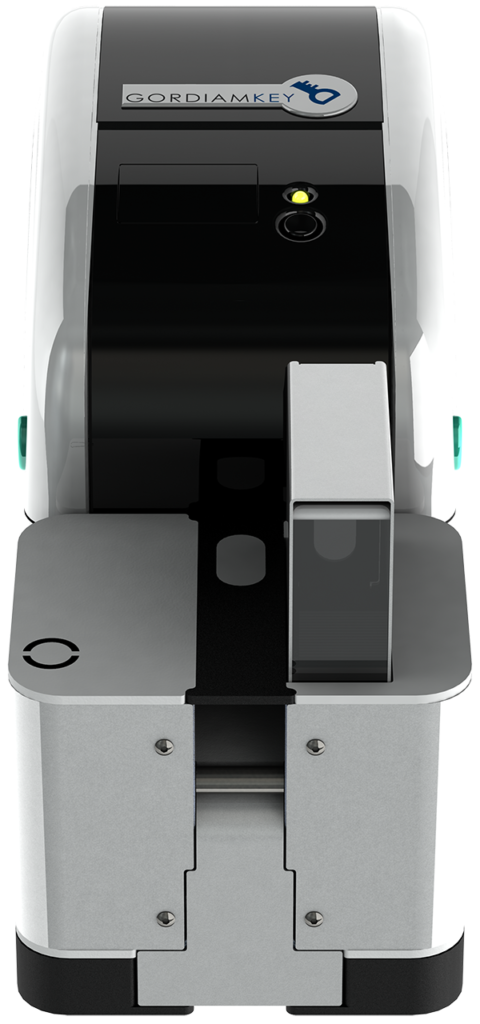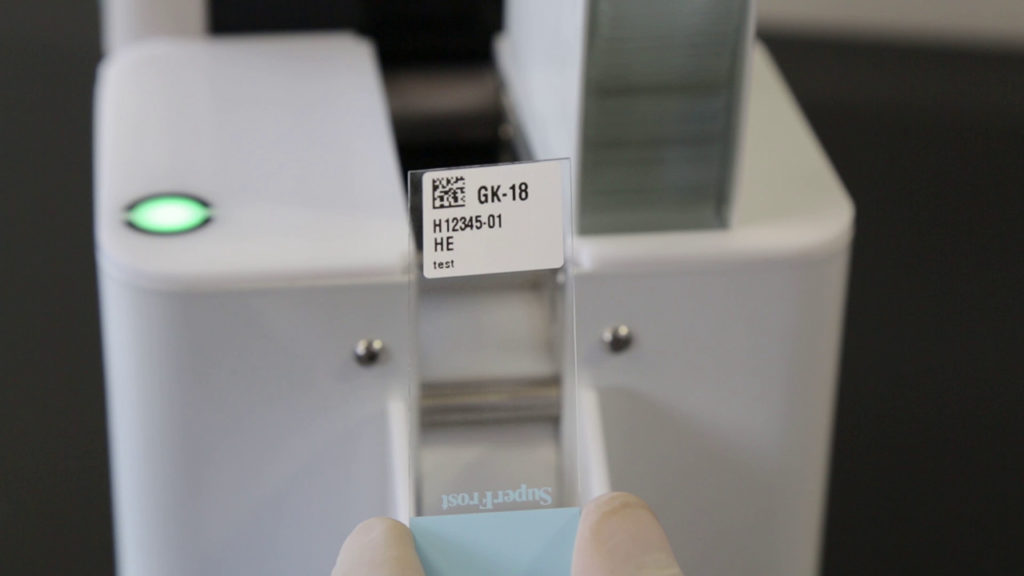 Always perfect print quality.
With a stunning printing resolution of up to 300 dpi, Slidebel always prints slides with high contrast and in sharp details. Chemlabels, chemical resistant labels and ribbons, provide superior quality and assure a perfect print quality, under any condition.
Compact. Fast. Easy to use.
With an impressive throughput of 15 slides per minute, Slidebel is the fastest microscope slide printer on the market. It is also one of the most compact ones, with a total area of just 34 x 14 cm.
Loading the slide cartridge is easy and natural.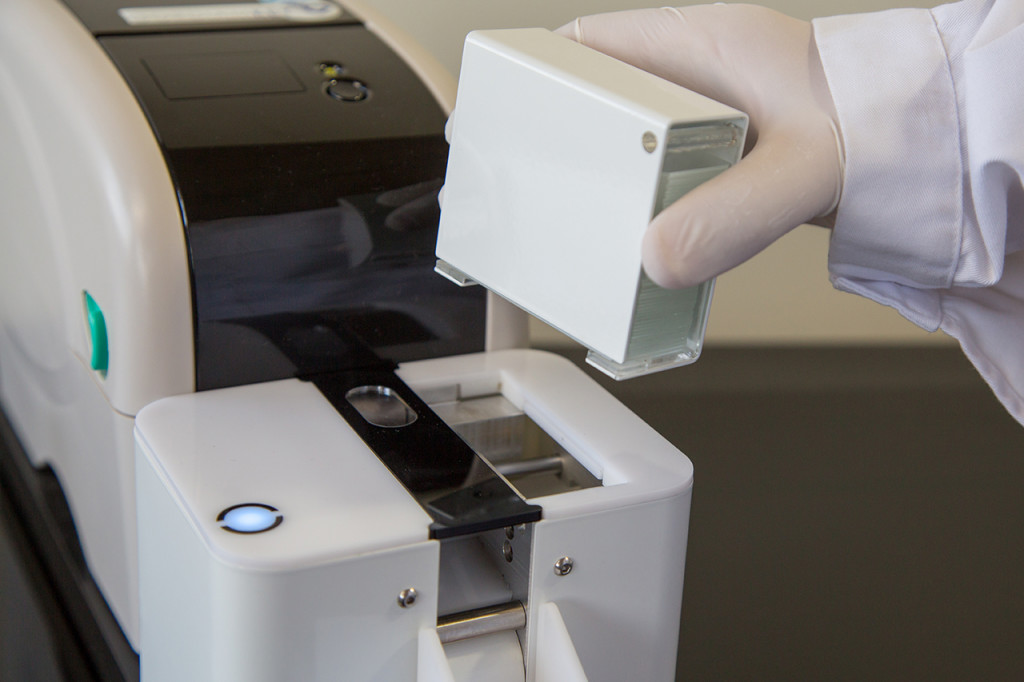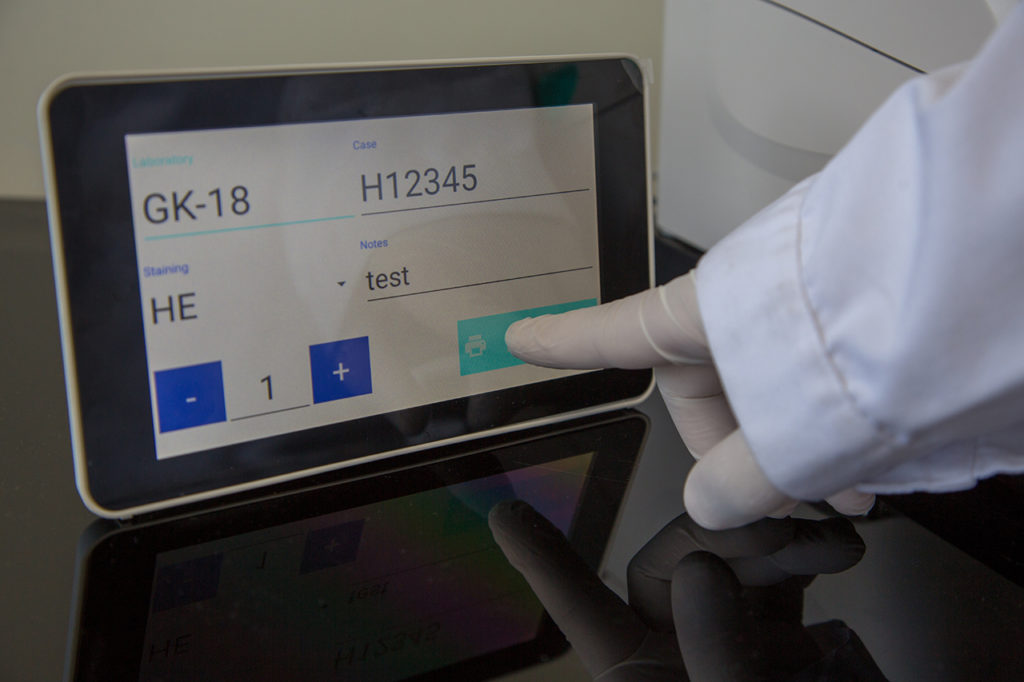 Native connectivity. Plug-in.
Slidebel can be used as a standalone on-demand microscope slide printer or together with a custom application or connected to the LIS. The printer provides a broad number of options for LIS connectivity and integration:
Native Windows drivers
NiceLabel/BarTender drivers
Direct programming languages, such as EPL/ZPL
In fact, printing with Slidebel is as easy as using a standard office printer.
Small footprint [34 x 14 cm]

Large slide cartridge

[50 slides]

Large output cartridge 

[35 slides]

Compatible with any slide

Easy slide loading
High print speed [15 slides/min]

High resolution [up to 300 dpi]

Batch printing/single slide mode

Plug-in installation

Native LIS connectivity